Chris Dyer grew up in Peru and now resides in Canada, yet he spends much time on the road. Though his work is very "visionary", he is trying to break any boxes and fuse his positive spiritual art with the different kinds of urban art cultures he navigates, from skateboarding to graffiti. His work has been shown in solo and group gallery exhibitions around the planet as well as countless magazines and a few books, including his own hardcover masterpiece by Schiffer Publications.
His goal is to use his inner soul expressions to express his humanness and hopefully help other people with their own struggles and evolutions into light. He uses skateboards a lot because he´s been skating since the 80´s and understands the spiritual energy involved in that physical art form. He also values the trees that had to die for those skateboards so he attempts to immortalize the wood longer than his own human body. As manager of Creation Skateboards he is trying to share all visionary art with skaters worldwide. "If you ever see him, say hi to him from me." Chris Dyer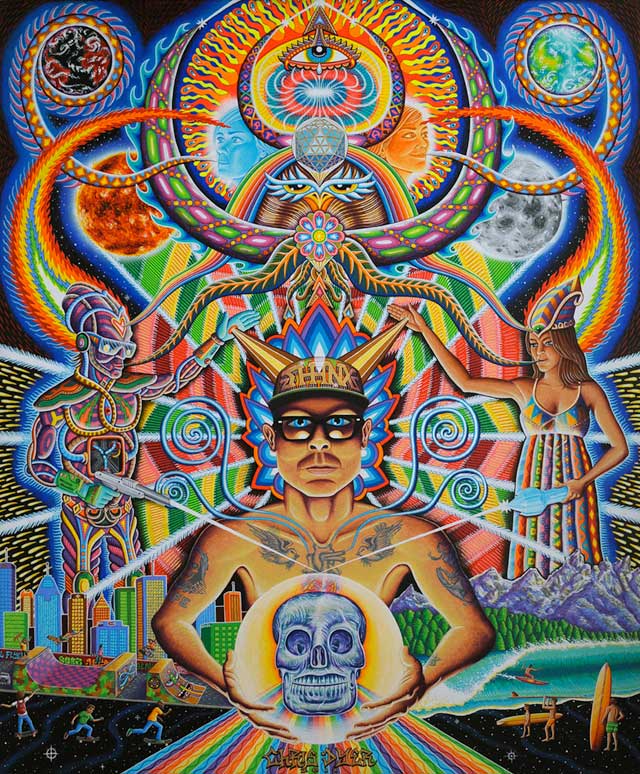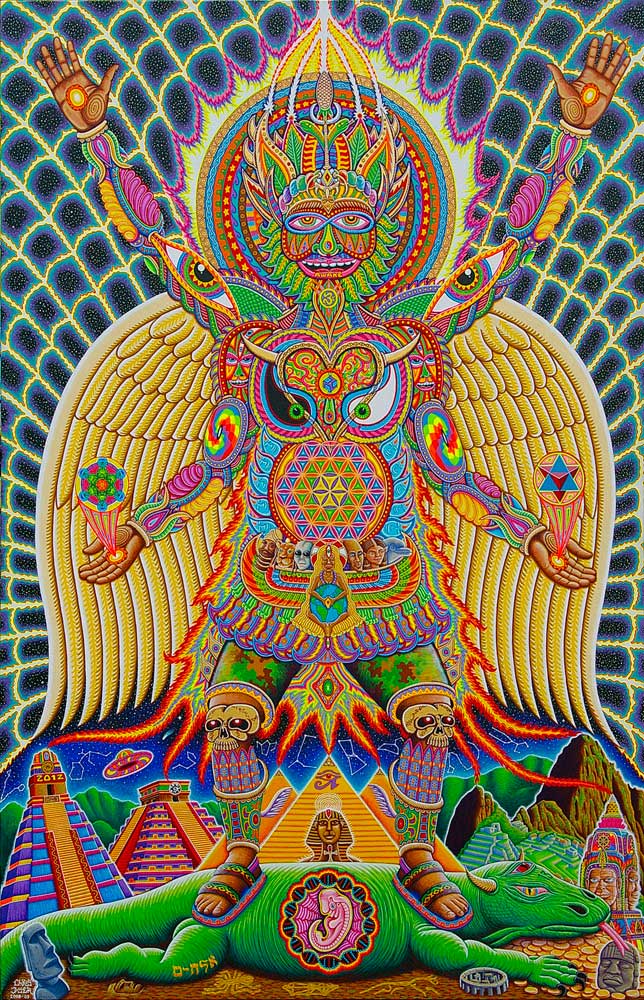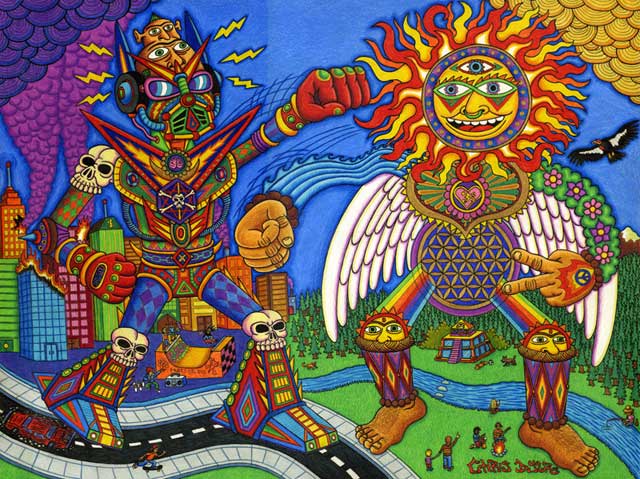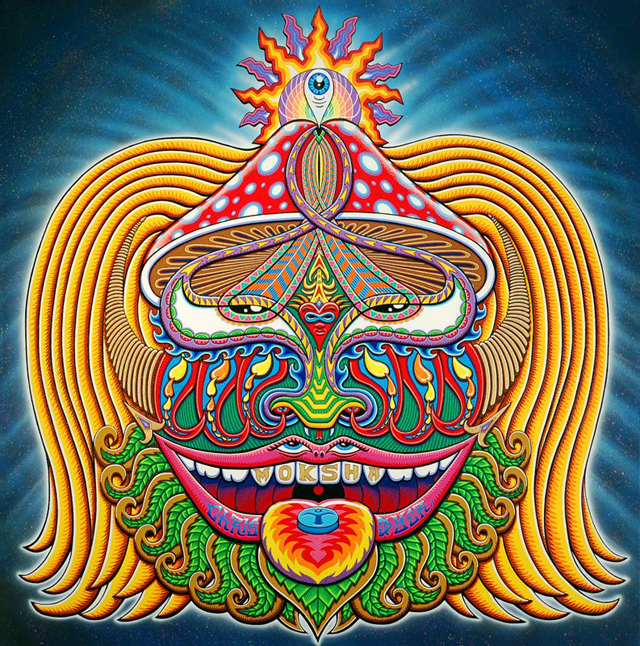 http://www.positivecreations.ca/ 
Connect with Chris on Facebook!  Chris Dyer – Positive Creations Facebook Page
Copyright
Use of images – Artwork by Chris Dyer cannot be copied or used without permission from the artist.
Click here to Like and share this website link.  Click below to Like us on Facebook.  Thank you!